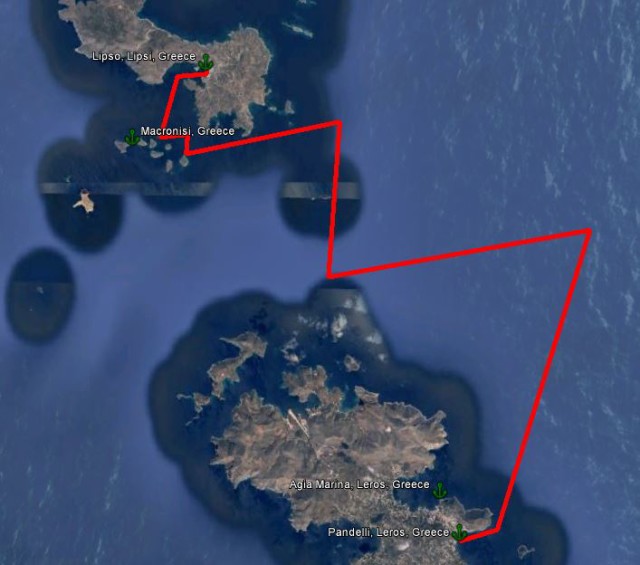 05/23/2017
Leftovers for breakfast after a good sleep, despite gusty winds, rocking and creaking. Tomato, oil, oregano, halumi.
Scooter rental, castle, little old lady volunteering to help the poor, talkative castle guide. No fishing gear due to siesta time, 2pm to 5pm, doh! Cool owner of the restaurant gave Yayoi a shell. He was a cargo ship engineer as a teen and visited ports all over the world. "Tokyo Anna" song gave him goose bumps.
15:20 – Up anchor in good wind. Sailed out of the bay. Perfect wind all the way to Lipsi, although in our teeth the entire time.
Yesss! We found an open spot on the pier to Tahiti Tie. Our first place requiring payment: 3 Euro, booooo!
19:20 – Tied up at the main shipping harbor, Lipso
Sleeeeep (after fried red mullet, lemon and oil, fresh anchovies and eggplant with red sauce at Calypso.