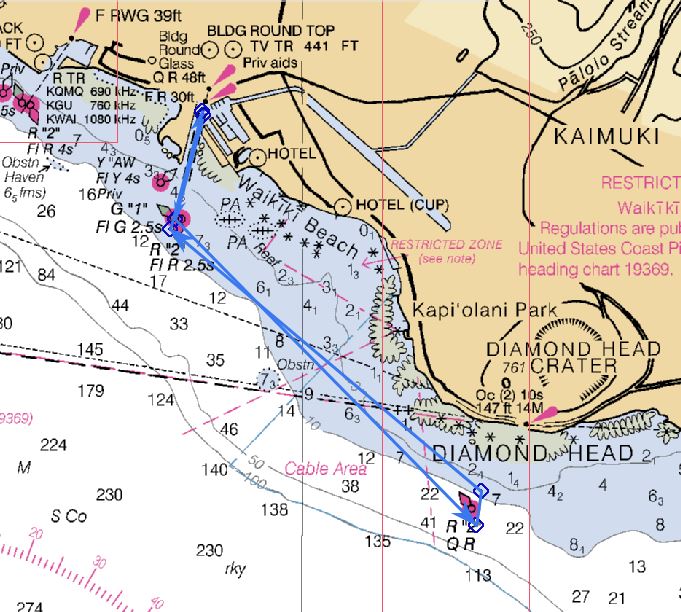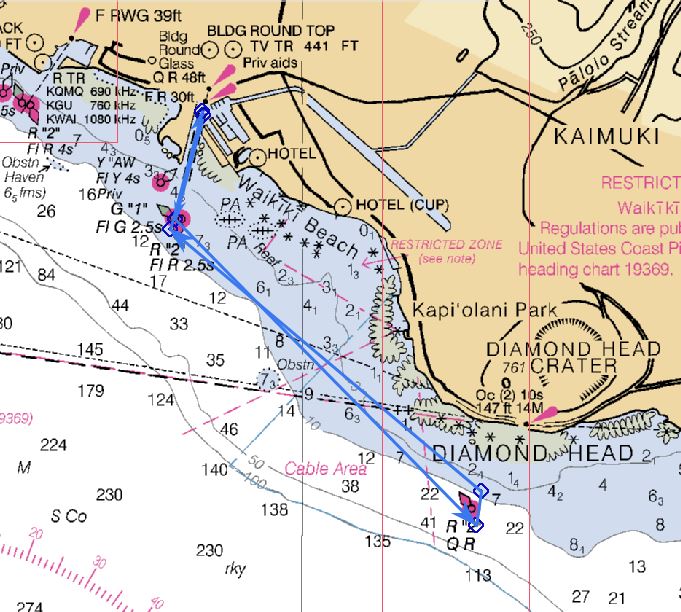 7 Crew: Adam, Vicky+2, Tom, Dom, Thomas, Yayoi.
1 free pitcher, Spinnaker Class! Sooo windy, thought they would move the course to the HH buoy, but nope: Diamond Head! We changed jibs right before the start from the normal 125% roller furler down to the small 100% and set up a single reef in the main. Good thing, because it was ROCKIN' out there, wooo!
Siren was feeling lazy today, so instead of going over the waves she would just go right through them. Not a dry soul on board! We rounded the buoy ahead of a few boats who looked to be a bit overpowered, but they passed us like we were standing still on the downwind.
Awesome Possum was duking it out with us the whole race, but we made it to the channel ahead of them and kept the lead despite a few bad tacks. Across the line for the finish, third in class!