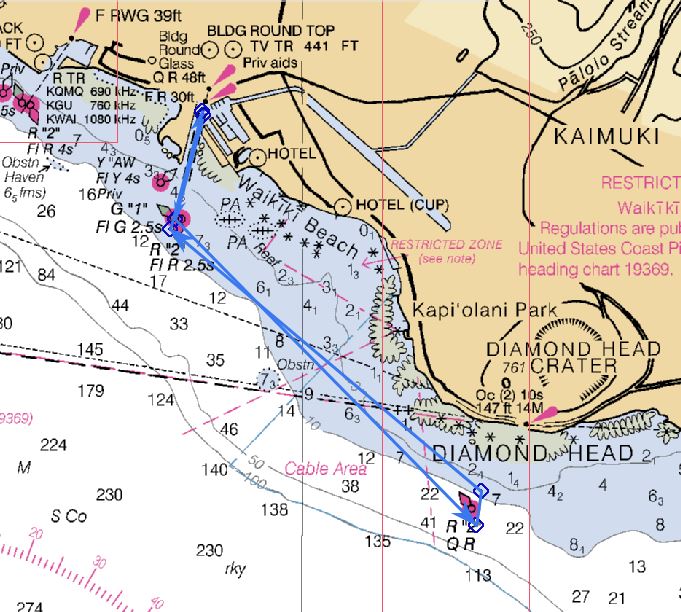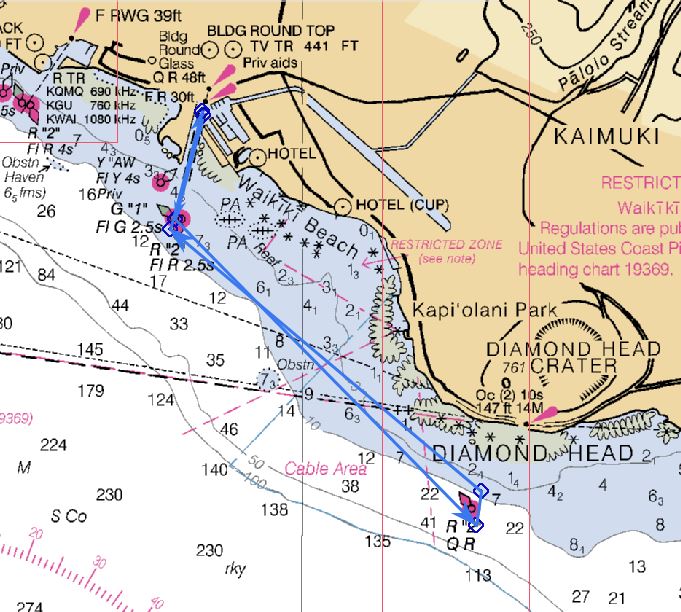 17 Crew: Adam, Tyler, Audra, John, James, Jeremy+1, Mike, Sara, Tim, Franklin+2, Brad, Kate, Jai, Rich.
No wind! Quite a few boats showed up to duke it out of the channel, but after turning the last R2 buoy towards Diamond Head it was dead calm. After five other boats called over VHF to abandon the race, we decided to do the same. Engine on, turn towards the channel, and boom! The engine died.
We hailed down a good samaritan to tow us into the Ala Wai and received permission to dock at the Yacht Club overnight. Our tow driver kept the speed up all the way to the dock so we came in hot, but enough semi-sober yacht members were on hand to keep us from smashing the dock. I had to work the next day, a three day trip to Sacramento, but the Commodore allowed Siren to stay where she was until my return. Thank you so much, Bob!
Long story short, Yayoi, Sara and I got the dinghy out of storage and barge towed Siren out to the wind and we made it back to Keehi Lagoon without incident. I then cleaned the filters, removed some algae from the tank, loosened up a gunked up fuel valve and the engine was back in business after a quick bleed. (See Bleeding the Bleedin' Perkins)