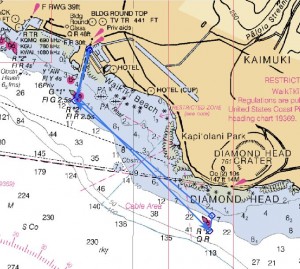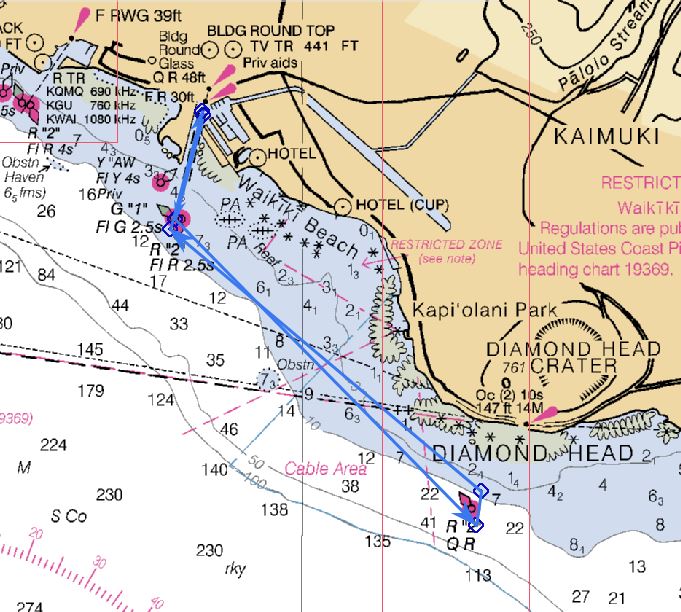 The crew: Tim, Terran, Valentina, Yayoi, Katie, Sean, and Bella.
The results may show a DNF, but that's WRONG! I'm still trying to get it fixed. We successfully finished the race waaaaay late, arriving after the race committee went home. We were so slow we even got to watch the 8 pm fireworks while still on the downwind leg, haha! But according to the rules as published on the Hawaii Yacht Club's website we are allowed to mark our time and submit it to the committee at the next week's race. Still waiting for that to take affect.
But anyway, we had another great crew as usual, and decided to run the spinnaker. We set everything up in advance, made our last tack before the DH buoy, raised the pole, raised the spin halyard and made the run around the buoy. Then the stupid cruising sock got stuck and we wasted plenty of time untangling it. Then we realized the wind was pushing us a bit too far out to sea and decided to gybe. At night. It took a while, but we successfully accomplished Siren's first night gybe with the spinnaker and it actually went pretty smooth. But by that time everyone had passed us, we had to take the spinnaker down for the channel, and we came in well behind everyone. We'll just mark this one down as a practice session ;)
But at least we finished! No DQ!